Closing The Workforce Skills Gap
 [Infographic]
22/08/2016
According to a study by PwC, 58% of Global CEOs fear that the workforce skills gap is likely to hinder their company's ability to grow in the coming years.
10,000 baby boomers will turn 65 every day until 2030 resulting in employees retiring from organisations and taking with them valuable skills and experience.
The problem? Such skills and experiences are not able to be replaced quickly enough and graduates are choosing different career paths to those which their parents and grandparents took.
Skills are being taken out of the workplace as employees retire.
As a result of this, many businesses, specifically those in manufacturing and engineering-led industries, are facing challenges.
Below, we've taken a look at how to close the workforce skills gap: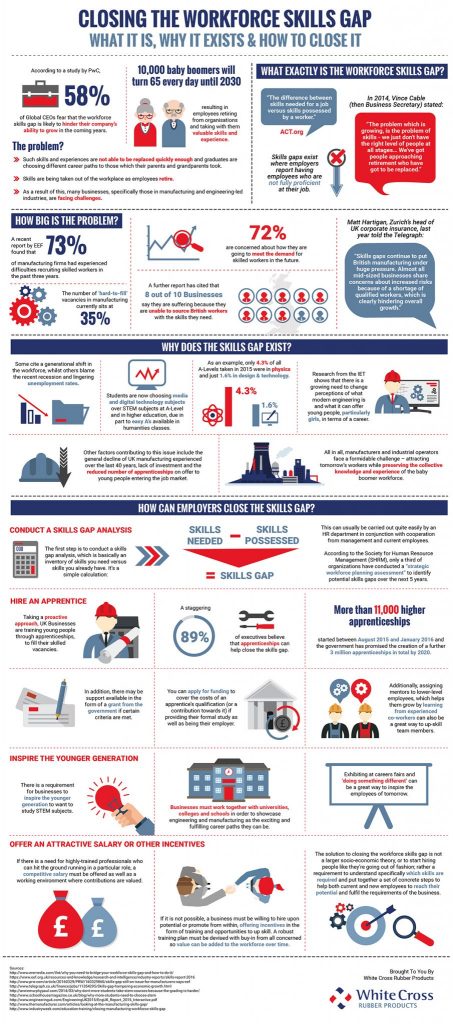 Fancy sharing our infographic?