What Do Different Elastomers Smell Like?
18/01/2019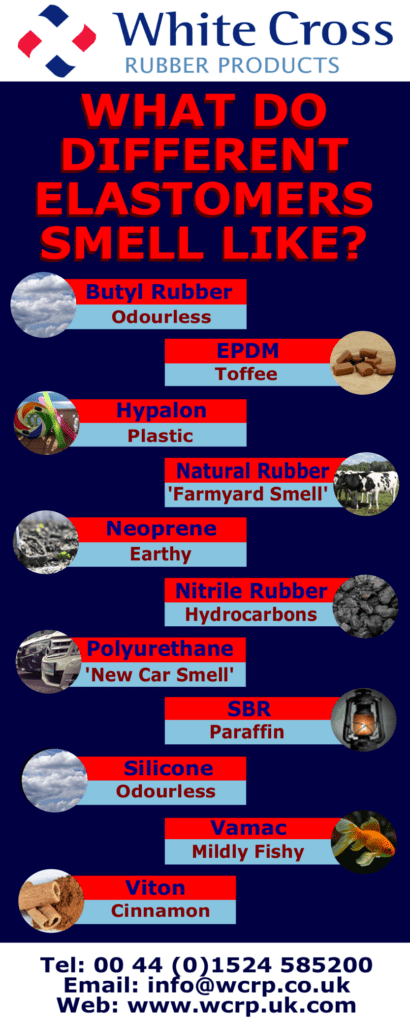 Our customers ask us to manufacture a wide range of specialised rubber sheetings and rubber coated textiles for applications ranging from F1 fuel tanks to roofing membranes.
The elastomers utilised in each end application are carefully selected as their properties are optimal for the specific service environment, but do customers always know which type of rubber they are using and need? Often the answer is no and our development journey starts with a sample being sent to us to analyse and match.
So what is the first characterisation test our technical team perform I here you ask? Do they do a TGA analysis or infrared spectroscopy? Well maybe in time but they've learnt to follow their nose. First and foremost they have a good sniff to determine the elastomers smell! Almost always they will detect a certain aroma and make an educated guess about what type of rubber is in their hand. Whilst this seems strange to the initiated, the sniff test is performed without fail and is remarkably accurate.
This made us think that surely we are not alone, surely all Rubber Techies could give Jilly Goolden and Oz Clarke a run for their money!
And so we present to you our elastomers smell compendium – agree with it, tell us we're bonkers but don't pass up what is under your nose!
If you are interested in finding out more about us or our specialised rubber sheeting, reinforced rubber sheeting and rubber coated textiles, you can download our brochure or contact us by calling 00 44 (0) 1524 585200 or by emailing [email protected].