PDF Download
Want to know what makes us one of the most trusted rubber sheeting manufacturers in the industry?
White Cross Rubber Products Limited are proud to be the UK's leading rubber sheeting and rubber coated textile manufacturer. Our commitment is to designing and manufacturing high-performance rubber sheeting, reinforced rubber sheeting and rubber coated fabric solutions for many demanding markets and applications across the globe. We are able to process a complete spectrum of rubber and textile materials to a vast range of thicknesses, widths, constructions and finishes. No matter the needs of your company, we're confident we can meet your rubber sheeting and rubber coated textile requirements.
Find out more
In our free PDF we delve into our 35 years of experience in rubber sheet manufacturing.
Inside the PDF you'll find out:
Why we are recognised experts.
Our applied technology product ranges.
Our custom-made products.
Services we offer.
Information about our technical and material capabilities.
Examples of industries that we currently supply to.
Download our PDF guide
When you're ready to learn the fundamentals of our industry, fill out the form below.
The pdf will be delivered immediately to your inbox.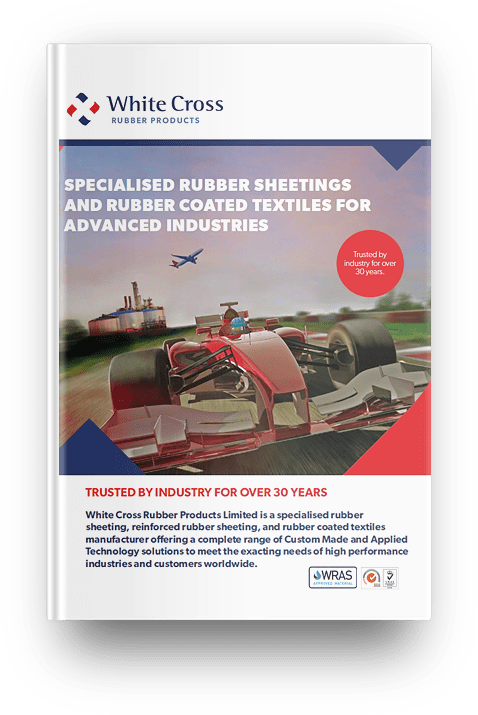 Back to Top